Moving with Kids: Tips by Bournemouth House Movers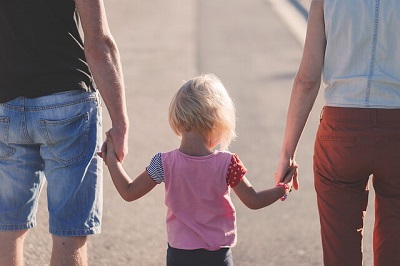 Moving to a new place is stressful. For grown-ups, it's about the huge number of urgent tasks that they are suddenly responsible for but for kids, the transition can be even more painful. Especially if they are changing schools and have to say goodbye to long-time friends.
In today's article, we've gathered some valuable tips for families that are relocating with their children to help make the transition easier.
Inform Your Children about the Move as Soon as Possible
This is one of the ways to show your kids you trust them with this information and rely on them to act like grown-ups. Kids generally need more time to let the thought of moving a home sink in, and they might have a lot of questions as well. This is your chance to be the person who supports them and explains you will need their help in the process.
Make sure not to overdo it by saying that house moving to Bournemouth is wonderful. It's not, and you know it. Drop the false positive act and choose to be authentic with your kids at this very important moment because this is what'll be remembered in the end.
Involve Your Children in the Relocation Process
In order for your kids to go through the process with grace as opposed to temper tantrums, you should talk to them about the moving and even try to involve them.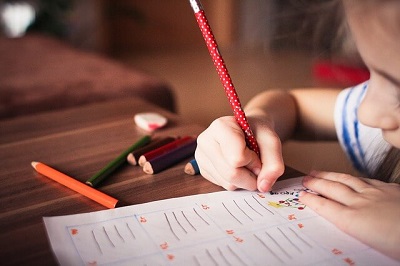 Here's how you can do it:
With games – you can invent moving-related games for your children. One example can be building a castle from the moving boxes. You can also ask them to make an animal out of the boxes and let your children's imagination do the fun part of building it. This is a good way to turn negative emotions into positive ones.
With responsibilities – you can ask the kids to pack their clothes on their own, label boxes together, discuss their new room and let them pick some of the decorations in it. By letting them into the process and actively seeking their opinion, you show you care about their thoughts and feelings. Suddenly, the moving seises to be an imposed and bitter change and starts feeling more like a new beginning.
This will not only help your children cope with the move but will also keep them busy while you arrange a variety of other moving-related tasks – checking utilities, comparing quotes, and so on. Additionally, you can reward your children with treats or toys after they finish their tasks or chores.
Tell your Bournemouth House Movers to Load Their Boxes Last in the Van
The main reason behind this is these are the first boxes you want to unload and unpack. You need to give your kids something to play with while your movers unload the rest. It is also great to ensure they get a fast transition between the two environments and thus, as little stress as possible from the moving process.
Prepare Boxes of Essentials for the Day of the House Moving Service
You should have a separate box of essentials for each of your children. The most important items in it are:
Entertainment items – colouring books and favourite toys are good options. They will keep your kids busy while you travel to Bournemouth and upon arrival.
Pyjamas, underwear, other essential clothing – make sure to pack these in the box of essentials as well because you're going to need them the first couple of days at the new house.
Blankets and bedding sheets – to make the new space feel homey, you'll need to put the old bedding and blankets.
Toothbrush
Let Your Kids Say a Proper Goodbye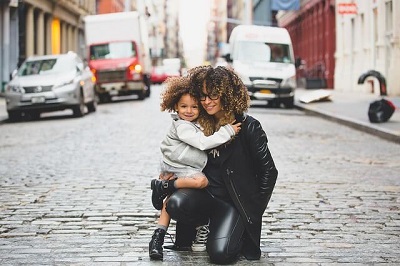 It might be a good idea to organise a farewell children party a couple of days before the move. This way, you will have the chance to exchange contacts with the parents in order to keep in touch in the future. At the end of the day, 'goodbye' doesn't have to mean 'farewell.'
And in the evening prior to the moving day, you can gather the family and have dinner, reminiscing about the fun times you've all had at the old house. You can all say a proper goodbye and promise to not forget the place and people that were once part of your days.
Stay Positive When Moving Houses to Bournemouth
Children act like their parents and often mirror their actions. Therefore, if your kid sees your stress, it will soak up the negative emotion and become stressed as well.
So make sure to stay positive even when the moving-related tasks are overwhelming. Don't forget this is a new start for the entire family, and moving is just the process of transition, so it'll be over soon.
Help Your Kids Get to Know Bournemouth and Make New Friends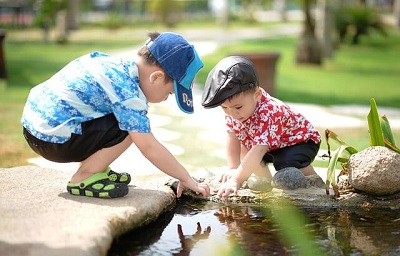 It's a good idea to show your children their future room before the relocation so that they could get excited about the idea of moving. You can even go on a few walks in the neighbourhood to show them all the new possibilities and places to explore. This will help them get used to the unfamiliar environment more quickly.
An added benefit of going to the local park or a playground is your children can make some new friends before the move, which we all agree is a great thing at this time of general distress. If your kids are going to change the school as well, it might be a good idea to walk them around the school grounds and introduce them to the teachers.
Soon enough, the kids will relax, open up more and will get used to the new area. They'll realise the home moving to Bournemouth wasn't such a terrible thing.