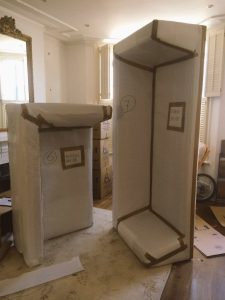 There are a few questions that every moving company gets asked on a regular basis, to save you some time, we've answered a few of the most popular questions we get asked here.
If you do not see the answer to your question below, feel free to contact us at any time and speak to one of our friendly team.
How much will it cost?
Costs vary, especially depending on exactly where you are moving from and to. The best thing to do is arrange for a free quotation, our friendly team will come and look at what you have to move, and work out a price for you; Or you can get a quote by clicking "Estimate My Move". We are one of the most competitively priced house movers in Dorset and London.
What areas do you cover?
We are based in Dorset and have depots in Blandford Forum and London. Most our moves originate from the local Dorset, Hants, Somerset and Greater London areas including London, Bournemouth, Poole, Bath, Bristol, Southampton, Salisbury, to name a few. We travel to literally anywhere in the UK.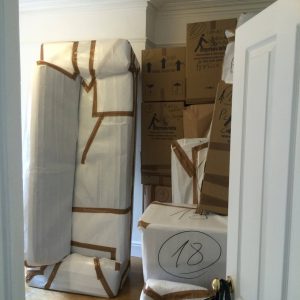 Are you fully insured?
Absolutely. Everything we handle, from your property through to the goods transported and vehicles used. We hold industry's most comprehensive cover, valid in UK and all over the world.
How can I arrange parking bay suspension?

If it applies to you, get in contact with your local council as soon as possible to ensure everything is cleared on time. Or let us know if you wish assistance from us.
Can you move antiques or items like pianos?
Make sure you point anything out to our team when they initially survey and we will make sure we bring along all the necessary packing materials to move delicate items safely.
Will you dismantle large items of furniture?
If requested at the quotation stage we can dismantle and reassemble furniture to the best of our ability.
Will my furniture be placed as required at my new home?
Help us ensure everything is properly labelled when we pack and we can unload everything into its proper place!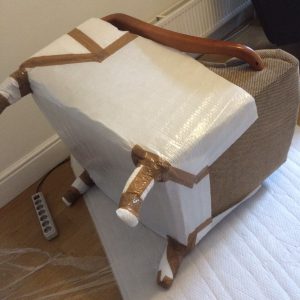 Is there a time limit on your storage service?
None at all, store anything you like for as long as you like, or as briefly!
Do you provide a collections service for storage?
Yes, our removals teams are also qualified and insured to pick up items for storage and ensure they are safely packed away; we can deliver them back to you when required as well.
Can I access my goods in store?
Containerised Storage is not the same as Self Storage. Your goods are sealed in a container and then stored with other containers in a warehouse. This ensures that your goods are secure but does not make access easy. Access can be arranged in advance, giving time for your container to be located and set down for you. Self Storage allows you to have 24hr access to your goods but is more expensive. We can offer self storage units at various sizes if access to your goods is important to you.