Moving Mistakes & How to Avoid Them – Tips from Professional Movers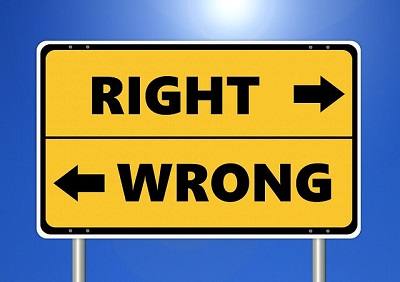 As professionals, we know that moving is a long and stressful process for the untrained individual, so making mistakes that can cost time, money, or both is fairly common.
There is no sure way to prevent that from happening, but you can prepare yourself in advance by reading about the most common relocation mistakes and how to avoid them.
Not Following a Moving Checklist
There are numerous tasks you must perform before the actual move. Contact the utilities, TV & internet companies, redirect your mail, notify the council for your address change, and many more. It's only natural to get confused by the tonne of work and forget to do something. That is why it is recommended you follow a list. You can find many moving checklists on the internet, but you should also revise and customise them to include the important tasks to you.
Not Preparing a Box of Essentials for Your Bournemouth Relocation
All professional moving companies in Bournemouth will suggest you pack a box with all the important things needed on the moving day and the first night at your new place. The main items include a toothbrush, water, some snack, paper towels, toilet paper, scissors, craft knife, bin bags, and a dining set for each family member (plate, cup, fork, knife, spoon). This doesn't look like a difficult thing to prepare but believe us, it will ease the moving process like nothing else.
Not Hiring Reliable House Movers
If you're moving more than just a few boxes of items, you probably need the assistance of professional movers. Saving a few pounds by not hiring experts may seem like a smart move at first but it can often result in damage to your personal belongings and furnishing. So, not so smart in perspective, right?
Make sure to do thorough research, compare quotes from moving companies and pick the reliable rather than the cheap option. Also, keep in mind that most people move during the summer and on Fridays and Saturdays, so if you'd like to hire movers in Bournemouth on a busy day, you will have to start looking for quotes earlier.
Decluttering After the House Move
Because of the fact that the relocation process includes a lot of tasks, many people tend to just pack all of their stuff and move, not bothering to declutter. However, this approach only creates additional hassle as it makes the packing and unpacking unnecessarily long.
Decluttering before (or while) packing is the best option because this way you end up using fewer boxes, you get rid of unnecessary things. You can end up lowering the overall price of the relocation since you'll have less stuff to move. Aren't all of those big wins?
One of the easiest ways to clear the clutter that is recommended by professional movers is to sort your items in four crates: one for belongings you plan to keep, one for unneeded items, one for possessions you will keep stored, and one for goods you can donate. You can read more about this effective method here (link to the article).
Underestimating the Packing Process
All of us have done this mistake at one time of our lives or another. People often think that packing your home is somewhat like packing for a trip but takes more time. It turns out, it takes more than time. Organisational skills, strong prioritising, lots of patience and endurance are all essential abilities for a smooth packing process.
So, don't leave the task to the last minute and spare at least a couple of days for decluttering and packing together. The process requires taking proper care of your items and wrapping them carefully with bubble wrap, packing paper and tape. You will also need to label the boxes properly and don't forget – the box of essentials. You can also check for additional packing tips as well. A lot of hacks can save you time and ensure you know how to secure your items better.
Prepare Too Few Boxes and Packing Materials
Another fault of the "cheap relocation" strategy – not purchasing enough packing materials. If you want to be sure, your items are safe in the crates, boxes and suitcases, you should buy enough packing paper and bubble wrap to secure them well. Remember, we're talking about the safety of your personal belongings here.
In addition, make sure the boxes you have prepared are not going to fail you. When packing in used boxes that aren't in their best condition, you can end up in the perfect disaster situation. Be extra careful with boxes from a local supermarket or second hand moving boxes and check them well before using them.
Falling Victim to the Moving Stress
Even though it is a stressful and exhausting thing, you shouldn't allow your relocation to beat you, right? After all, it is a new beginning for you. The strategy to achieve a stressless move is to have the confidence that you've planned it all well. Use the tips from this article to prepare for the tasks that lay ahead and keep your head up!