How to Save Money During the Holidays: The Hidden Benefits of Renting a Storage Unit in Bournemouth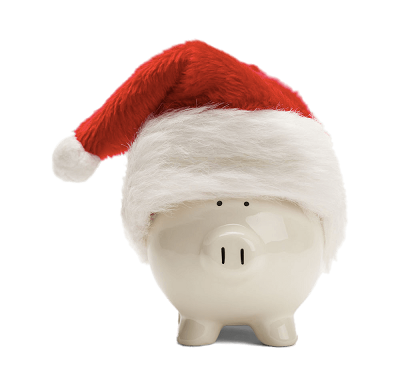 It is the Holiday season again, and everybody is getting ready for the annual celebrations. Maybe you are organising a big Christmas dinner or an exciting New Year's Eve party; the point is a lot of spendings are about to be made. Friends and family are coming over, some for just the event others for an extended stay. Very soon It is going to get crowded in your home.
We all have been in this situation, and that is why we have an interesting proposal for you.
Why not try something new this year and actually save up money during the peak of the holiday celebrations? That is impossible, you may say. Well friend, prepare to be amazed at how the simple solution of renting a self-storage can, in fact, make a positive difference in your budget.
Less Is Better
The more items you have, the less space there is in your home. This can result in a couple of things:
It is harder to clean the home thus more detergents need to be used. This will result in more money spent on cleaning supplies or professional services.
When a room is stuffed with a lot of clutter, dust is easily accumulated. The more dust – the bigger is the chance for developing allergies and rashes. Nobody wants to look like Rudolph, the Red-Nosed Reindeer. Plus medicines are another unplanned expense you need to take care of.
The more cluttered the home – the bigger are the chances of accidents. Keep in mind you are receiving many visitors during the Holidays.
So we have established you really don't want to have a stuffed house when expecting your family and friends. What to do? Get a self-storage unit. They are easy to maintain, you don't have to throw away any of your stuff and will actually save you a lot of headaches.
Organise a cleaning party at your Bournemouth house, put everything into boxes and ship it to the storage. Easy and effective.
Storages Bring Families Closer
Christmas is the time best spent with the people who matter the most for you. For some, this is the only period to actually meet with all family members and have a pleasant time. Instead of booking a hotel for your loved ones, why not invite them to stay over? Why pay the lavish room your aunt wants at the Royal Plaza when you can offer her the comfort of your Bournemouth home. Create more space by placing all the unused furniture at your trusted storage unit.
Rent a Storage to Protect Your Valuables
If you are organising a big New Year's Eve party, you need lots of free space because you better believe it – everybody is going to dance and jump around. Use the last working days and transport all of your valuable items to the storage. Package them carefully and place them in plastic containers before transferring them to the storage. If you own any antiques and expensive but breakable possessions, better protect them properly. You never know who is going to accidentally break what.
The Bournemouth Storage Units: Helping Parents Every Christmas
Something happens with all children during the holidays. They transform into private detectives and snoop all around the house to find their presents. It is inevitable and let's be honest you did the same thing when you were little. However, if you really want to surprise your children, you need to be inventive. Use the storage as a hideout for all presents. Most units are spacious enough to fit a boat, so space will not be a concern.
Why Rent a Storage in Bournemouth?
The answer is simple – to save money and have a magical Holiday season. Let's recap why storage units are budget-friendly:
Save money on expensive accommodations for your guest and family;
Save money from medicine for treating unexpected and unwanted illnesses;
Save money by preventing accidents in the home;
Save money by protecting your valuables when your home is most crowded with people;
And quite frankly if you get tired of your extended family, grab a beer and go hide in your storage unit. Every so often we all need a quiet time watching QI and relaxing from the holiday craziness at home.